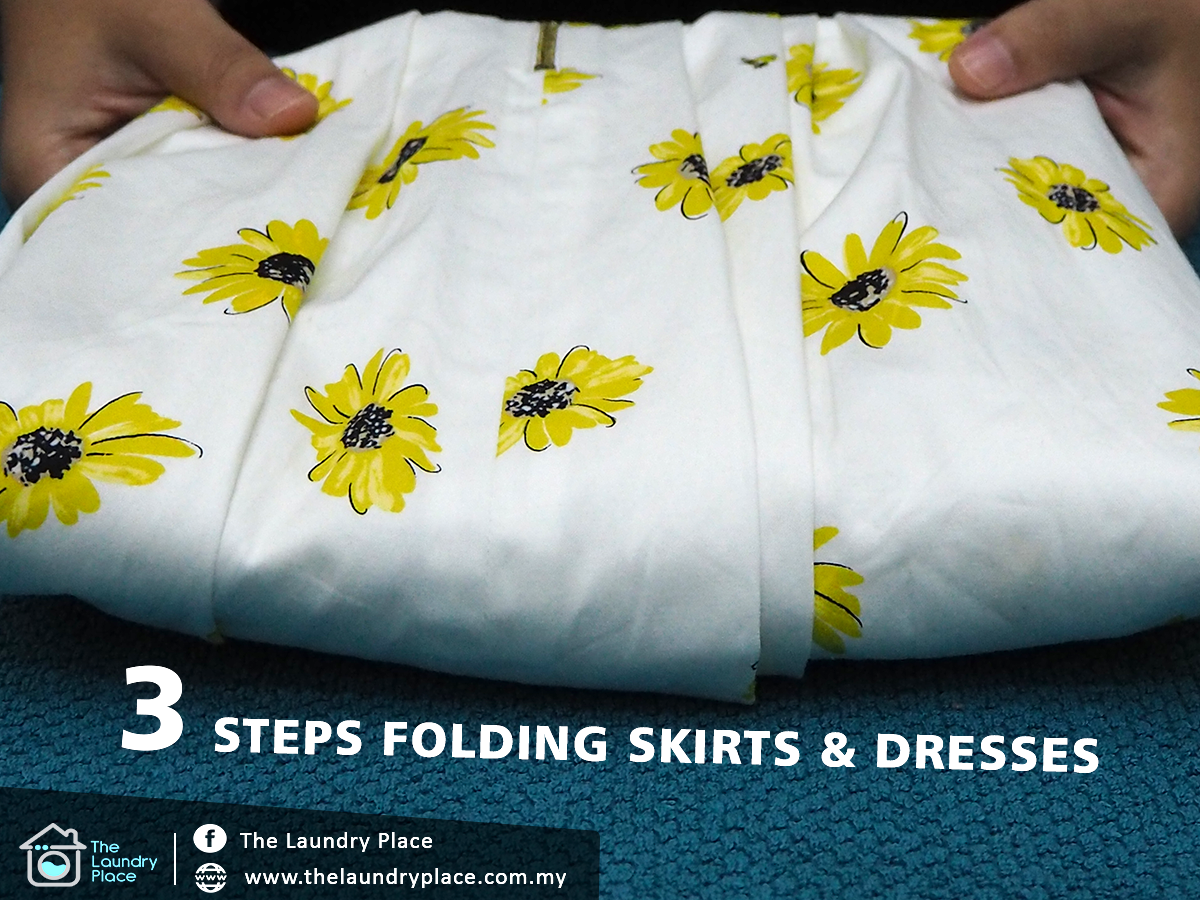 While it is better to hang skirts and dresses, even if you don't have the proper dresses hangers, you can still fold them, especially if you're looking to travel.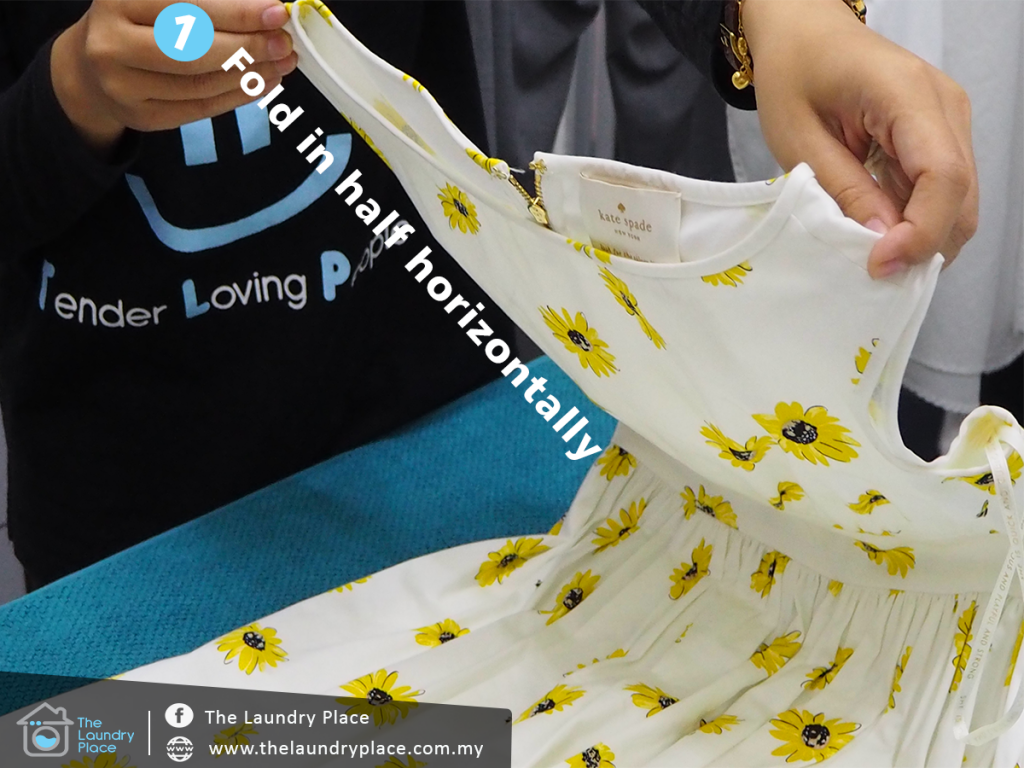 Fold in half horizontally.
Fold the hem to waistband or collar, depending on whether you're folding a skirt or dress.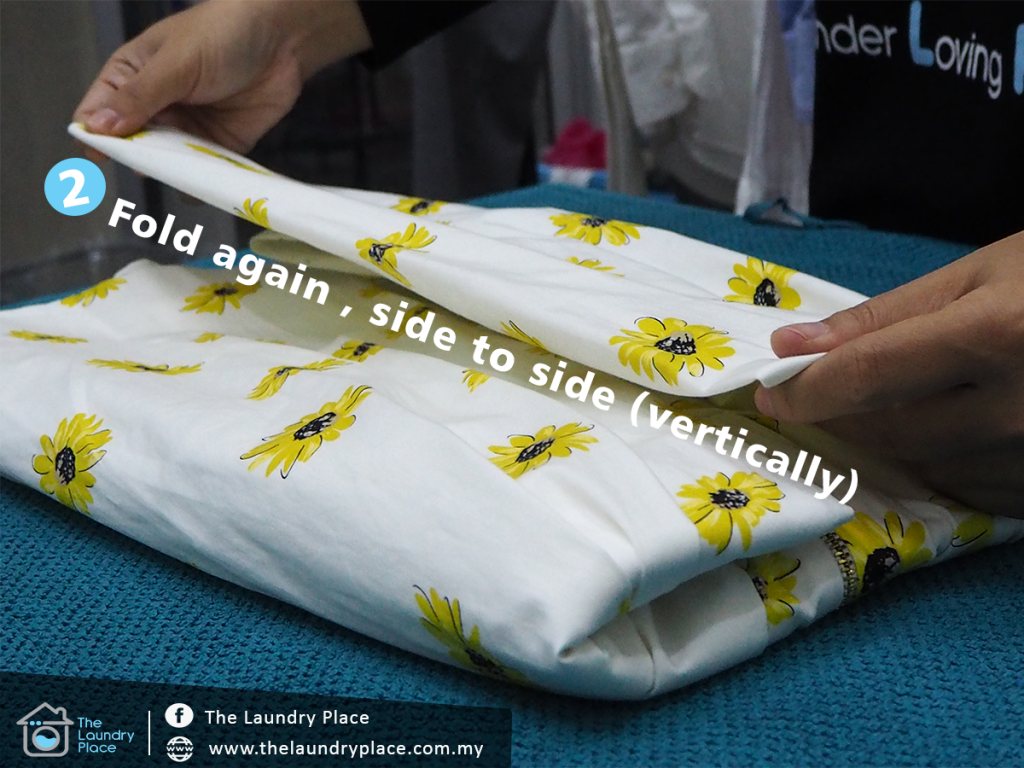 Fold again , side to side (vertically)
The hem or collar should be inside the folded garment. You will want your folded item to be in a rectangular shape.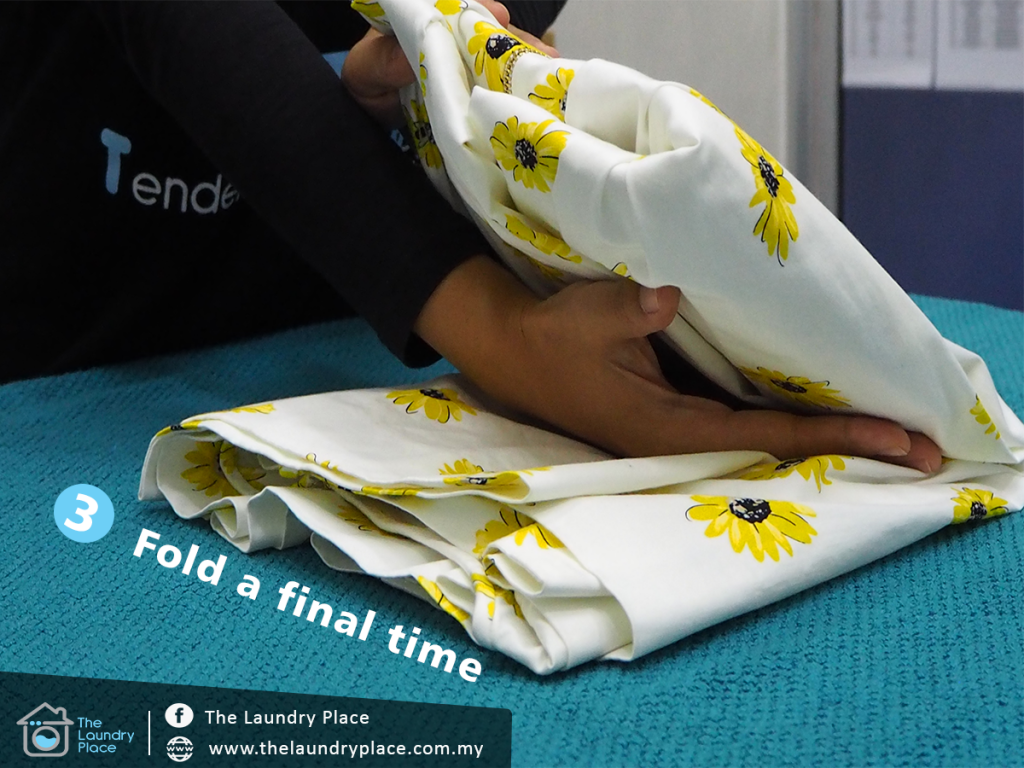 Fold a final time.
You'll be folding down, in horizontal manner. You should end up with a square of folded fabric.
Japanese Laundry Quality
Our service coverage is in Singapore, Johor Bahru, Kuala Lumpur and Klang Valley
#thelaundryplace #drycleaninginsingaporejohorbahrukualalumpurandklangvalley#freepickupanddelivery #japaneselaundryquality#feelthedifference #curtaincleaning#drycleaningandlaundrytips
🚚 Free pick up and delivery

💰 Money back guarantee

📞 Free Consultation >> http://m.me/thelaundryplace.tlp