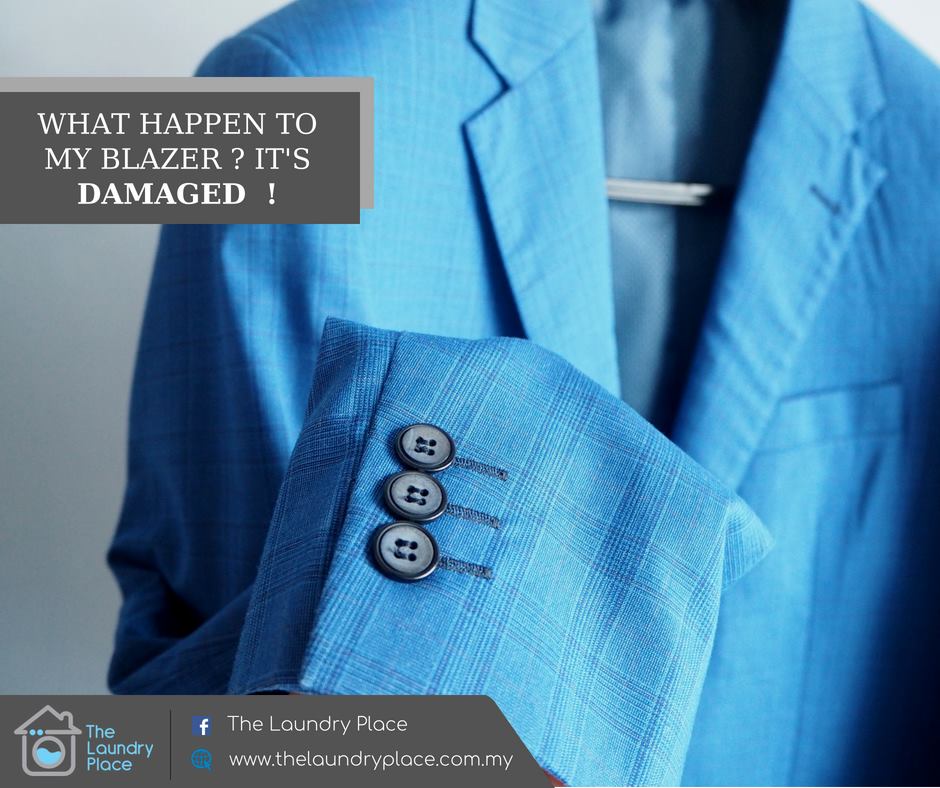 Your negligence makes your life meaningless! Do not let the small problem become worse if you do not know how to take care of your blazer properly.
Do you want to just throw your blazer away after damaging-washing it? You will regret for life if you still wash things your way. Think rationally before you wash!
The main enemy of the blazer is the washing machine. The blazer cannot be completely put into a washing machine as it will damage it. And the most frightening thing is that the blazer cannot be worn anymore!
You should remember that your blazer can only be washed with dry cleaning only. Dry cleaning can prevent your blazer from shrinking and damage. That's why you need proper maintenance of your blazer.
It's best to go find someone who specializes in washing your blazer safely without any problems. They can handle your blazer much more you can. So what are you waiting for? Good luck! 
😉
Japanese Laundry Quality
Our service covers Singapore, Johor Bahru, Kuala Lumpur and Klang Valley
🚚 Free pick up and delivery

💰 Money back guarantee

📞 Free Consultation >> http://m.me/thelaundryplace.tlp
#thelaundryplace#drycleaninginsingaporejohorbahrukualalumpurandklangvalley#freepickupanddelivery #japaneselaundryquality #feelthedifference#curtaincleaning #drycleaningandlaundrytips