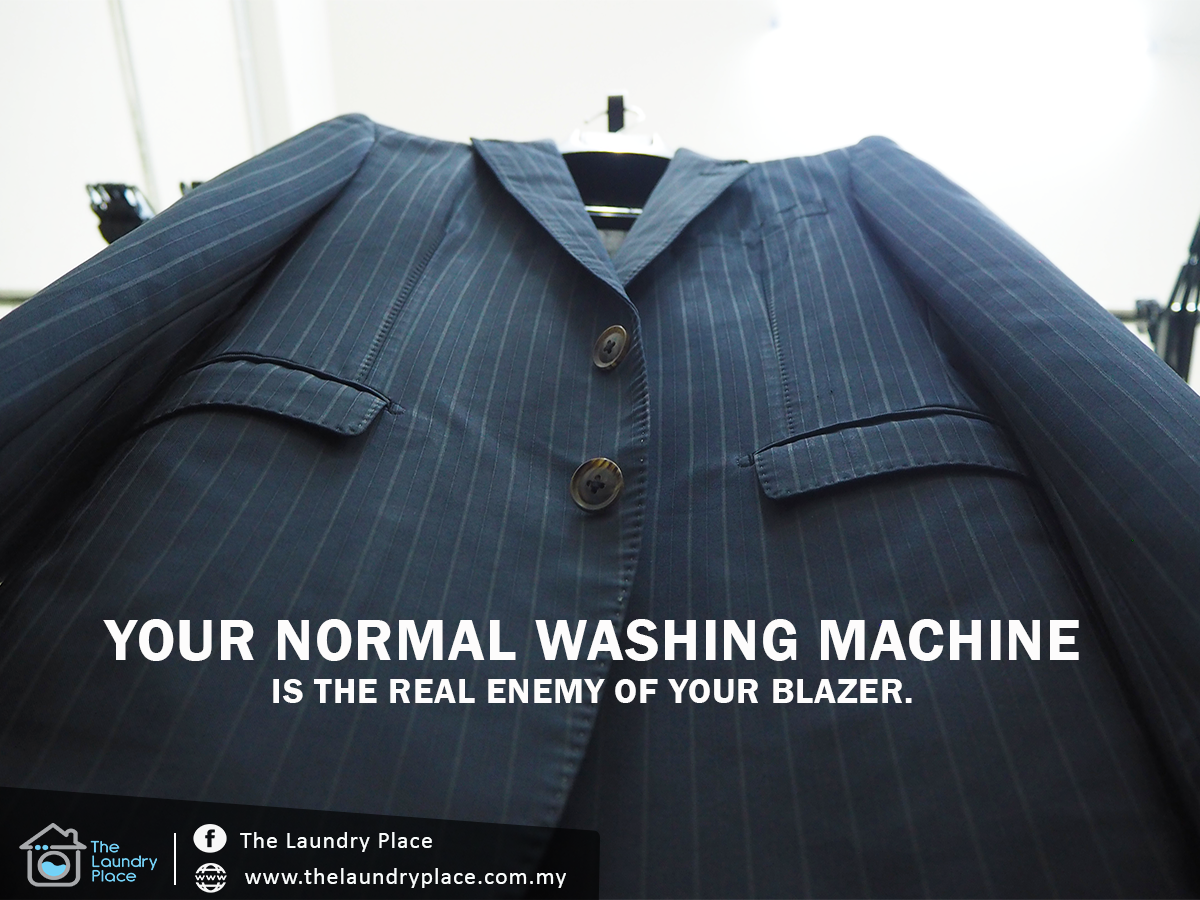 Your carelessness led to the blazer's demise.
😲
Tossing a blazer into the washing machine is a big mistake. Do you think warm-water delicate cycle would be gentle enough? No!! You will find your blazer shrinks and the fabric becomes damaged.
😱
What else you need to do? You can only complain about your negligence and witness the blazer being thrown into the trash. Just like that?
You only have one blazer in your wardrobe and now, your blazer has gone with the wind! How unfortunate is that??
😟
Keep in mind, blazer only should be dry cleaning only. Blazer has fusible and interlinings which will get damaged and spoilt the blazer if you put your blazer into the washing machine.
Dry cleaning can extend the life of your garments as it prevents your blazer from loss of color and change of texture.
🙂
If you need someone to help you, send your blazer to the experts. For sure they can help you to wash your blazer and keep your money from buy a new one.